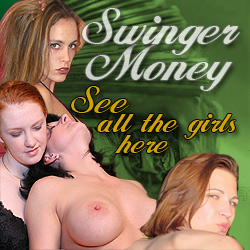 Several Different Hardcore Amateur Girls to Promote.
Earn 50% of all new and recurring sign-ups, including trial memberships
Refer other Webmasters and earn 10% of sales they refer.
If you just send 5 sign-ups a day you could make over $1,877 (5 x $29.95 x 31 days) dollars month. Many webmasters can easily send more than 5 new sign-ups a day. On top of that, for every webmaster you refer you will earn 10% of their sales. Refer just 5 other webmasters who each send 5 sign-ups a day and you are now making another $2,321.00 a month. That's almost $4,200.00 a month. It only gets bigger from here. The $1,877 is from NEW sales that you've generated. On top of that you will still be getting paid for rebills (people who continue their monthly membership). Within 3 months you can easily be earning over $6,000.00 monthly ($72,000.00 a year). Can you do that at your day job? :) I know I couldn't and that's why I webmaster full time. Sign-up now.
I want you to be successful: If you are are successful then we are successful, it's that simple. We are willing to help you get started. We will give you tips on how and where to promote, and will review and critique your galleries if you wish.
Eligibility: Anyone who runs a website can be an affiliate. Must be of legal age :)
Who is Ineligible: Current website members may not sign-up for the purpose of gaining a membership discount. If you are under 18 (older in some communities). If your site contains anything illegal such as child porn, bestiality, or your link to those types of sites we absolutely will not allow you in our program.

Q. How will I be paid?
A. We have a third party billing company (CCBill) that keeps track of your stats. You can check your stats any time to see how much money you have made from this page. Checks are mailed weekly.
Q. How well is your site converting?
A. JeanSwing averages 1 in 300, AbsoluteKim is also 1 in 300, but this will vary depending on your advertising and which girl you are promoting. Each girl has her niche. Blind links and trickery usually result in lower sign up ratios. Each members area is linked with several other sites and 2 Live Amateur Cam networks. We keep our members happy by updating frequently (5 times a week or more) and giving them plenty of stuff to do.
Q. Do you have traffic leaks in your tour?
A. We have created a separate domains or affiliate tour pages that are completely "Leak Free" and have no outside links. Our members area has VERY LITTLE advertising to a few select sites that have participated in photos with our girls.
Q. How often do you provide new content for me to promote?
A. At least once a month or more. Also, if you have any special requests let us know. We have an experienced webmaster who works full time to assist you in anything you may need to promote our girls.
Q. Can I "Mass Mail" (Spam) my link codes out through e-mail to help generate signups?
A. No, you cannot. If you are found to be engaging in this type of behavior, your account will be terminated and any money owed to you will be forfeited. You MAY send emails to surfers or webmasters who have opted to be on your email list.
See a full listing of our RULES



Check Your Stats here
NEWS
05.22.2013 - New Site Added. DebrahAnnXXX


Our List Of Sites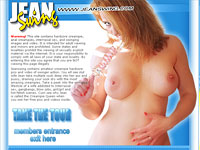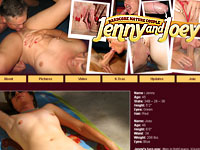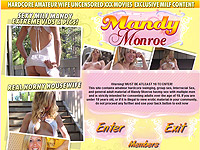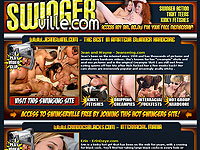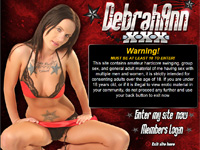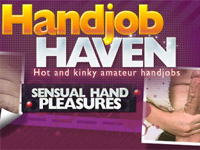 ... AND MORE INSIDE